exactEarth'S Latest Satellite Enters Commercial Service
27/11/2012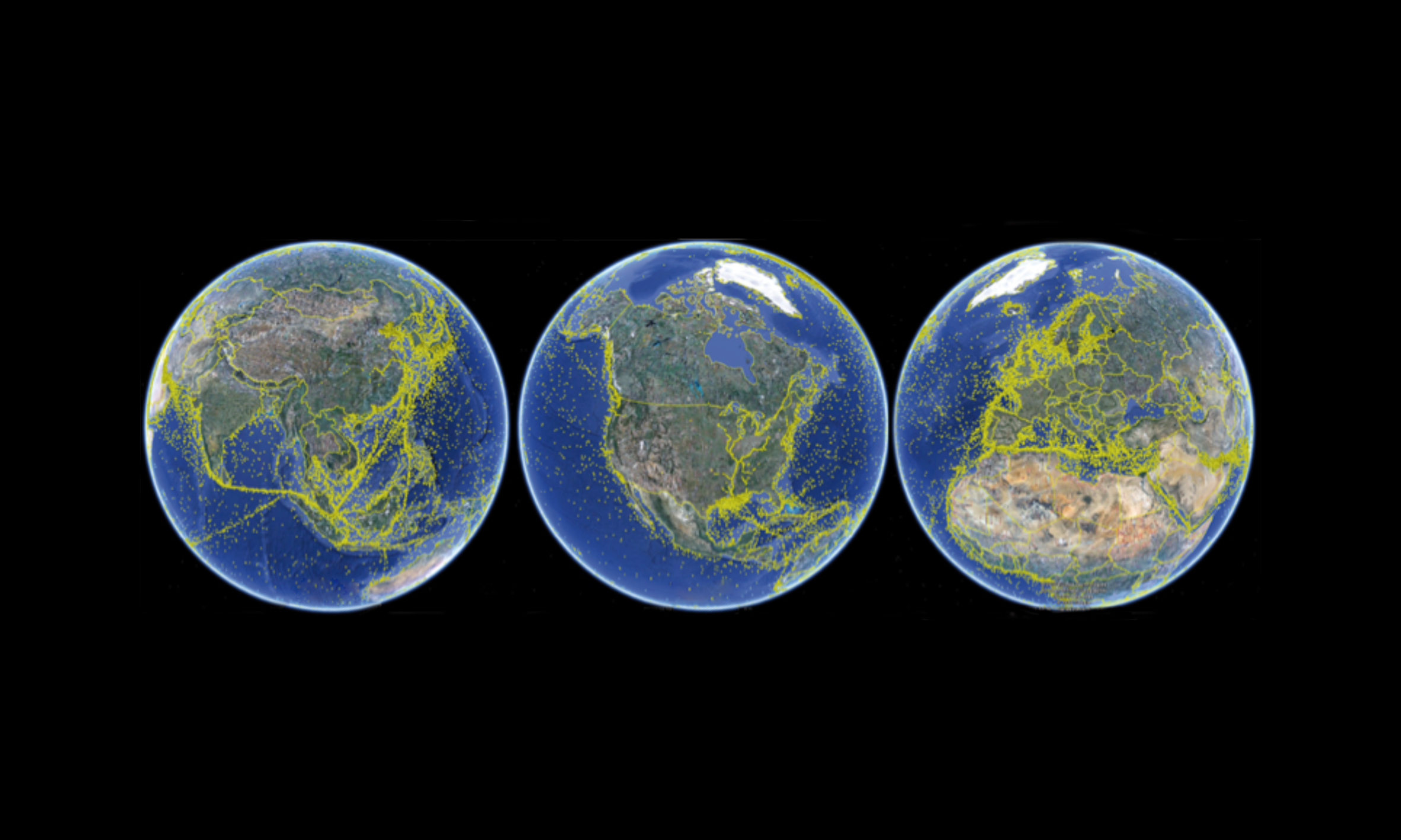 exactEarth'S Latest Satellite Enters Commercial Service
exactEarth'S Latest Satellite Enters Commercial Service
27/11/2012
Raising the bar in ship detections from space

Cambridge, ON- November 27, 2012— exactEarth Ltd., the leading provider of global satellite AIS data services, has successfully added its latest satellite exactView-1 (EV-1) into its commercial service today. EV-1 is the most advanced AIS satellite built to date and is performing with increased detection rates of up to 40% better than any previous satellite sensors. EV-1 performance has exceeded industry expectations as daily detection rates are consistently reaching 45,000 MMSIs (Maritime Mobile Service Identity number) increasing the total exactAIS® Premium global AIS service to approximately 90,000 unique MMSIs a day.
EV-1 was launched into an 810km polar orbit in late July 2012 and subsequently went through rigorous commissioning activities to bring the satellite into full operation. exactEarth will expand its constellation in the near future with advanced AIS Receivers on board the Canadian M3M satellite and the Spanish PAZ radar satellite both launching in 2013. In addition two further dedicated AIS satellites will be launched in 2013. These will help to ensure that exactEarth continues to provide a comprehensive and high performance satellite-based AIS service for years to come.
"We are very excited to announce that EV-1 has joined our operational service offering", said Peter Mabson, President of exactEarth. "We are thrilled that the advanced sensors coupled with our patented de-collision processing algorithms are delivering results beyond our expectations making EV-1 a huge leap forward in space AIS detection. This single enhancement to our service offering doubles the AIS messages collected from space and delivers an even higher level of performance to our customers around the world providing the most complete maritime picture available today."
About exactEarth Ltd.
exactEarth, based in Cambridge, Ontario, is a data services company providing the most advanced information on global maritime traffic available today. Our premium service, exactAIS®, delivers an unrivalled view of the recognized maritime picture at a global scale. Offering fully secure data in a variety of industry standard formats and delivery methods, exactEarth's data provides real value for a wide range of operational maritime applications delivering operational efficiencies, enhancing security, safeguarding the environment, and assisting in saving lives. exactEarth is jointly owned by COM DEV International Ltd (TSX: CDV) and HISDESAT Servicios Estratégicos S.A. For more information, visit our website at www.exactearth.com.
About Hisdesat
Hisdesat was founded in 2001 as operator of government services by satellite to act primarily in the areas of defense, security, intelligence and foreign affairs. Since 2005, the company provides secure satellite communications to government agencies of different countries and is currently developing new satellites in two areas: Earth Observation and Information of the worldwide maritime traffic by satellite (AIS). More information: www.hisdesat.es
For further information: Nicole Karns
Marketing Communications
519-620-5890
nicole.karns@exactearth.com

For further information:

Hisdesat

Araceli Serrano

PR Communications Manager

Tel: +34 91 4490149