Hisdesat to be present in the Mexico 2017 Aerospace Tradeshow
19/04/2017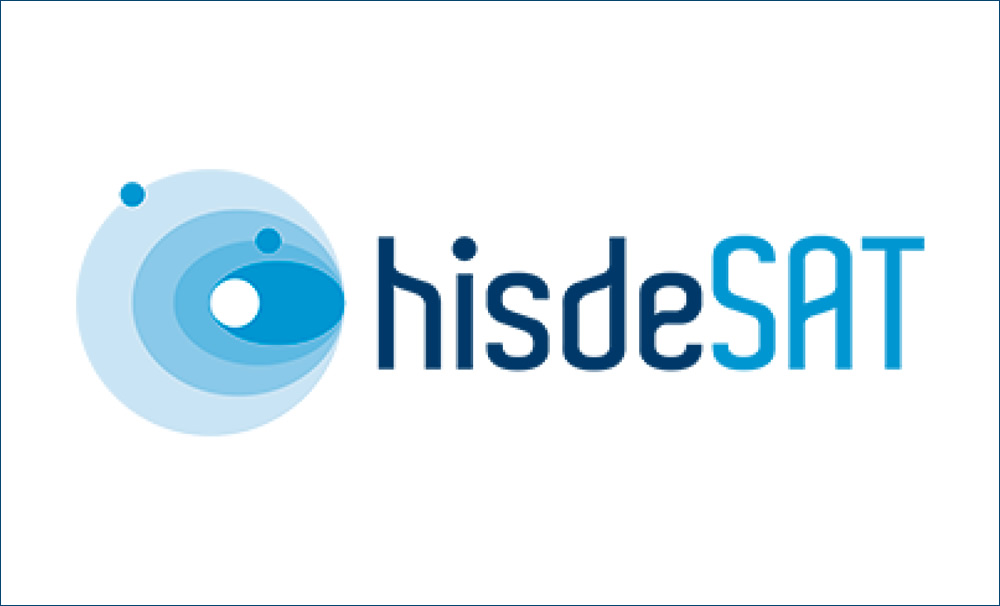 Hisdesat to be present in the Mexico 2017 Aerospace Tradeshow
Hisdesat to be present in the Mexico 2017 Aerospace Tradeshow
19/04/2017
• It will give a conference on "New Earth Observation Satellites".
Madrid (Spain), 19th April, 2017. The Spanish government satellite services company, Hisdesat, is present at the FAMEX 2017 Tradeshow, which takes place at Santa Lucía Air Base (Mexico) from 26 to 29 April. This forum aims at promoting the aeronautics industry, civil and military aviation, as well as defense and space technologies, in which the company plays a relevant role internationally. In fact, only 35 firms from the space sector and 15 participating countries will attend. This meeting aims to generate in Mexico the ideal scenario for a commercial exchange between suppliers, representatives of the civil aviation industry, the defense market and public and private sector companies.
In the exhibition area, Pavilion E, Hisdesat has a booth (34-35), which will show its portfolio of services, which includes an innovative generation of Earth Observation satellites, PAZ and Ingenio, with radar and Optics technologies, respectively. Both satellites allow the observation of the territory for multiple applications: border control, intelligence, environmental control, protection of natural resources, military operations, verification of international treaties, land surface monitoring, urban planning, infrastructure planning, natural disaster assessment and High Resolution cartography, among many other applications.
It also has a maritime traffic information system (AIS), which allows the location of all the ships of the world (160,000), equipped with AIS system. Through this new constellation of satellites can be aware of the situation of the world maritime traffic in real time. This information is invaluable to government, maritime, port, and fishing authorities.
In addition, the 2nd Cycle of Technical Conferences will be held in which Hisdesat will participate with a lecture titled "New Satellites of Earth Observation", given by Victoriano Moreno, Senior Advisor of this area within the company, on April 26 at 10 o'clock in the morning.
"Because of Mexico's geographical location, it is an absolutely strategic market for our company," says Miguel Ángel Panduro, CEO of Hisdesat. "Its skills and diversity opens the door for us to present our offer of satellite services for Earth Observation and Maritime Traffic Satellite Management".
About Hisdesat
Hisdesat was founded in 2001 as a government satellite service operator to act primarily in the areas of defense, security, intelligence and external services. Since 2005, the company has been providing secure satellite communications services to government agencies in different countries and is currently developing new Earth observation satellite and AIS satellite constellations. More information: www.hisdesat.es
Para más información contactar con:
HISDESAT
Araceli Serrano
Directora de Comunicación
Tel: 91 449 01 49