exactEarth Launches Advanced Equatorial AIS Satellite
28/09/2015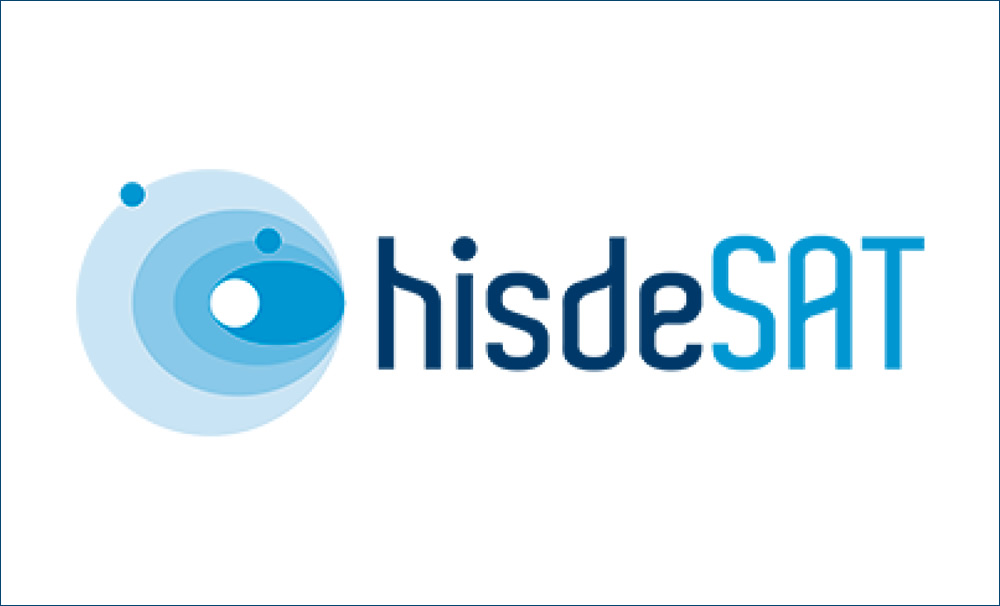 exactEarth Launches Advanced Equatorial AIS Satellite
exactEarth Launches Advanced Equatorial AIS Satellite
28/09/2015
– Satellite will play an important role in the fight against illegal fishing
Cambridge, ON – September 28, 2015– The Spanish government services satellite company, Hisdesat, informs that exactEarth, its joint-venture with COMDEV, announced the successful launch of an advanced AIS satellite, exactView-9 (EV9), expanding its exactView™ global vessel monitoring constellation to eight in-orbit satellites. The spacecraft was built by the University of Toronto Institute for Aerospace Studies Space Flight Laboratory and launched from the Satish Dhawan Space Centre in Sriharikota in India earlier today aboard the Indian Space Research Organizations (ISRO) PSLV-C30 rocket. Complementing the existing polar orbiting satellites of the exactEarth constellation, EV9 orbits around the equator every 97 minutes providing expanded and detailed coverage to the busy tropical shipping regions of the world.
EV9 employs a next generation AIS payload and supports exactEarth's patented ground-based AIS spectrum processing technology in order to deliver superior vessel detection performance. EV9 will be supported by a network of high data rate earth stations enabling exactEarth to rapidly provide data to global customers. The satellite will also be able to provide high performance detection of low power class B AIS transceivers, outfitted with the ABSEATM detection technology, for the small vessel market. Equipping fishing fleets and other small vessels with these inexpensive, satellite-enabled class B AIS transceivers is an important element of the fisheries management strategy for countries in this region to combat the very significant illegal fishing problem and to improve their maritime safety and security.
"The successful launch of our first equatorial orbiting satellite is another important step in our growing constellation of satellites offering the most comprehensive and highest performance ship tracking service available," said Philip Miller, VP of Operations and Engineering at exactEarth. "The equatorial region contains some of the world's densest shipping areas so it is essential to have a satellite AIS technology which can deliver high detection performance serving this region's customers. EV9, in combination with the other satellites in our constellation, allows us to deliver updates at least once per hour of vessel identity, location and a wide range of relevant maritime geospatial information to this strategically important region."
About exactEarth
exactEarth is a leading provider of global maritime vessel data for ship tracking and maritime situational awareness solutions. Since its establishment in 2009, exactEarth has pioneered a powerful new method of maritime surveillance called Satellite-AIS ("S-AIS") and has delivered to its clients a view of maritime behaviours across all regions of the world's oceans unrestricted by terrestrial limitations. exactEarth has deployed an operational data processing supply chain involving a constellation of satellites, receiving ground stations, patented decoding algorithms and advanced "big data" processing and distribution facilities. This ground-breaking system provides a comprehensive picture of the location of AIS equipped maritime vessels throughout the world and allows exactEarth to deliver data and information services characterized by high performance, reliability, security and simplicity to large international markets. For more information, visit exactearth.com.
About Hisdesat
Hisdesat was founded in 2001 as operator of government services by satellite to act primarily in the areas of defense, security, intelligence and foreign affairs. Since 2005, the company provides secure satellite communications to government agencies of different countries and is currently developing new satellites in two areas: Earth Observation and Information of the worldwide maritime traffic by satellite (AIS). More information: www.hisdesat.es
For further information:
Hisdesat
Araceli Serrano
PR Communications Manager
Tel: +34 91 4490149
aserrano@hisdesat.es