exactEarth's First Generation Constellation Expands with Successful Launch of M3MSat
22/06/2016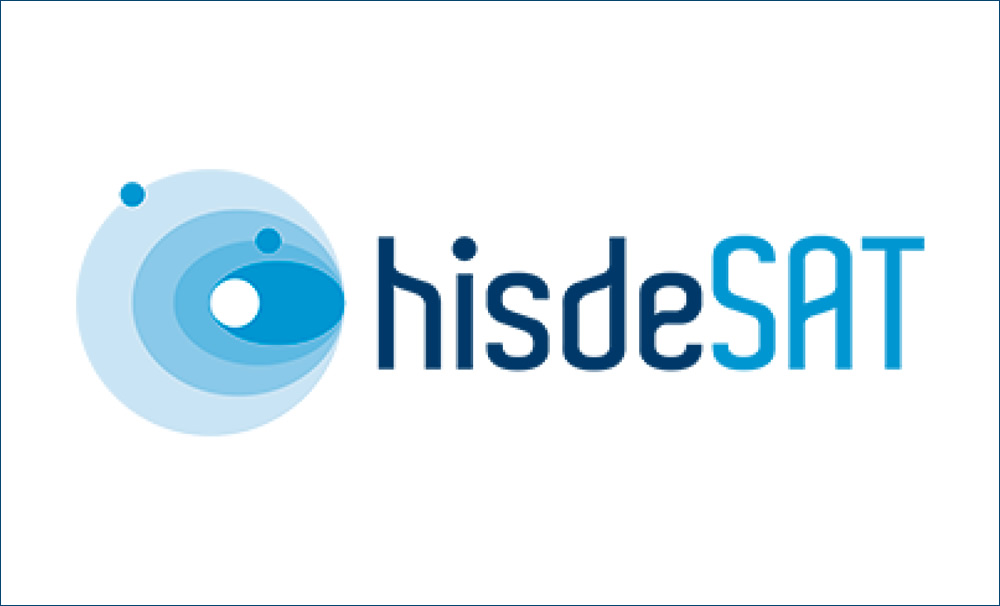 exactEarth's First Generation Constellation Expands with Successful Launch of M3MSat
exactEarth's First Generation Constellation Expands with Successful Launch of M3MSat
22/06/2016
Cambridge, ON – June 22, 2016 – exactEarth Ltd. (TSX: XCT), the leading provider of Satellite AIS data services (Joint-venture of Hisdesat and COMDEV) announces announced today the successful launch of the M3MSat (Maritime Monitoring and Messaging Microsatellite) by the government of Canada. M3M contains a high performance AIS satellite payload and exactEarth has exclusive license with the government of Canada to commercialize the AIS data produced from the satellite.
"We are pleased to extend our congratulations to Defence Research and Development Canada and to the Canadian Space Agency on this significant achievement," said exactEarth CEO Peter Mabson. "M3M adds another important asset to our global constellation of satellites. This will lead to improvements in satellite vessel detection and enhanced update rates for all of our users worldwide."
Forward-Looking Statements
This news release contains statements that, to the extent they are not recitations of historical fact, may constitute "forward-looking statements" within the meaning of applicable Canadian securities laws. Forward-looking statements may include financial and other projections, as well as statements regarding exactEarth's future plans, objectives or economic performance, or the assumptions underlying any of the foregoing, including statements regarding, among other things, the intentions of the parties, the use of any intellectual property, further investments that may be made by exactEarth and new markets that may be exploited by either party. exactEarth uses words such as "may", "would", "could", "will", "likely", "expect", "anticipate", "believe", "intend", "plan", "forecast", "project", "estimate" and similar expressions to identify forward-looking statements. Any such forward-looking statements are based on assumptions and analyses made by exactEarth in light of its experience and its perception of historical trends, current conditions and expected future developments, as well as other factors exactEarth believes are appropriate under the relevant circumstances. However, whether actual results and developments will conform to exactEarth's expectations and predictions is subject to any number of risks, assumptions and uncertainties. Many factors could cause exactEarth's actual results, historical financial statements, or future events to differ materially from those expressed or implied by the forward-looking statements contained in this news release. These factors include, without limitation: uncertainty in the global economic environment; fluctuations in currency exchange rates; delays in the purchasing decisions of exactEarth's customers; the competition exactEarth faces in its industry and/or marketplace; the further delayed launch of satellites; the reduced scope of significant existing contracts and the possibility of technical, logistical or planning issues in connection with the deployment of exactEarth's products or services.
About exactEarth Ltd.
exactEarth is a leading provider of global maritime vessel data for ship tracking and maritime situational awareness solutions. Since its establishment in 2009, exactEarth has pioneered a powerful new method of maritime surveillance called Satellite-AIS ("S-AIS") and has delivered to its clients a view of maritime behaviours across all regions of the world's oceans unrestricted by terrestrial limitations. exactEarth has deployed an operational data processing supply chain involving a constellation of satellites, receiving ground stations, patented decoding algorithms and advanced "big data" processing and distribution facilities. This ground-breaking system provides a comprehensive picture of the location of AIS equipped maritime vessels throughout the world and allows exactEarth to deliver data and information services characterized by high performance, reliability, security and simplicity to large international markets. For more information, visit exactearth.com.
About Hisdesat
Hisdesat was founded in 2001 as operator of government services by satellite to act primarily in the areas of defense, security, intelligence and foreign affairs. Since 2005, the company provides secure satellite communications to government agencies of different countries and is currently developing new satellites in two areas: Earth Observation and Information of the worldwide maritime traffic by satellite (AIS). More information: www.hisdesat.es
For further information:
Araceli Serrano
PR Communications Manager
Tel: +34 91 4490149