exactEarth and Harris Corporation Form Strategic Alliance to Provide Real-Time Global Maritime Tracking and Information Solutions
08/06/2015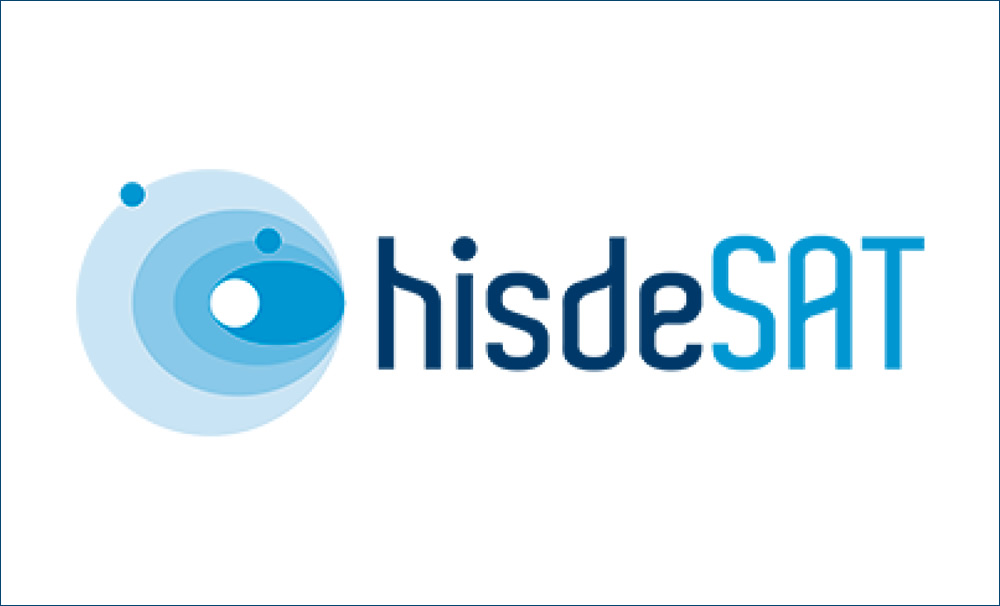 exactEarth and Harris Corporation Form Strategic Alliance to Provide Real-Time Global Maritime Tracking and Information Solutions
exactEarth and Harris Corporation Form Strategic Alliance to Provide Real-Time Global Maritime Tracking and Information Solutions
08/06/2015
Cambridge, ON – June 8 , 2015– exactEarth Ltd., the leading provider of Satellite Automatic Identification System (AIS) data services and Harris Corporation (NYSE:HRS), a world leader in space, geospatial and remote sensing solutions, have formed an alliance to provide a new level of AIS data service that will deliver real-time global coverage for maritime vessel tracking. The new service will leverage the persistent global coverage and real-time connectivity of the Iridium NEXT constellation through the implementation of 58 hosted payloads covering the Maritime VHF frequency band.
Compatibility testing of the hosted payload with the Iridium satellites has been completed and the first launch is scheduled for early 2016 with the completed constellation expected in 2017. The new service will provide customers with the fastest, most accurate vessel information available. With revisit times and latency under one minute, the service expansion represents a monumental leap forward in the ability for both Harris and exactEarth to offer truly unsurpassed global ship tracking and maritime information solutions.
The alliance leverages exactEarth's proven and patented signal de-collision detection technology and Harris' expertise in satellite hosted payloads, advanced radio frequency technology and antenna solutions. Harris becomes the exclusive provider to the US government of AIS products and services produced under the alliance, including exactEarth's exactAIS product portfolio, while exactEarth continues to serve all other global markets.
"This alliance will expand our IntelliEarth™ family of innovative solutions, which leverage Harris' world-class remote sensing capabilities to help customers around the globe make smarter operational and business decisions," said Bill Gattle, Vice President and General Manager, National Programs, Harris Government Communications Systems. "Harris is committed to exploring new technologies and partnering with world-leading organizations to provide our customers with the greatest value."
"As the recognized Satellite AIS industry leader, this announcement further strengthens our commitment to provide best-in-class maritime intelligence solutions to our customers worldwide," said Peter Mabson, President of exactEarth. "We are thrilled to be able to offer the shortest revisit times and lowest latency for developing true maritime domain awareness. This partnership with Harris will allow us to significantly expand the range of advanced value-added services and information solutions that we can bring to the global maritime market."
About exactEarth Ltd.
exactEarth, based in Cambridge, Ontario, is a data services company providing the most advanced information on global maritime traffic available today. Our premium service, exactAIS®, delivers an unrivalled view of the recognized maritime picture at a global scale. Offering fully secure data in a variety of industry standard formats and delivery methods, exactEarth provides advanced information services for a wide range of operational maritime applications delivering operational efficiencies, enhancing security, safeguarding the environment, and assisting in saving lives. For more information, visit our website at exactearth.com.
About Harris Corporation
Harris provides advanced, technology-based solutions that solve government and commercial customers' mission critical challenges. The company has approximately $8 billion in annual revenue and about 23,000 employees – including 9,000 engineers and scientists – supporting customers in more than 125 countries. Learn more at harris.com
About Hisdesat
Hisdesat was founded in 2001 as operator of government services by satellite to act primarily in the areas of defense, security, intelligence and foreign affairs. Since 2005, the company provides secure satellite communications to government agencies of different countries and is currently developing new satellites in two areas: Earth Observation and Information of the worldwide maritime traffic by satellite (AIS). More information: www.hisdesat.es