exactEarth Reports Q1 2016 Financial Results
09/03/2016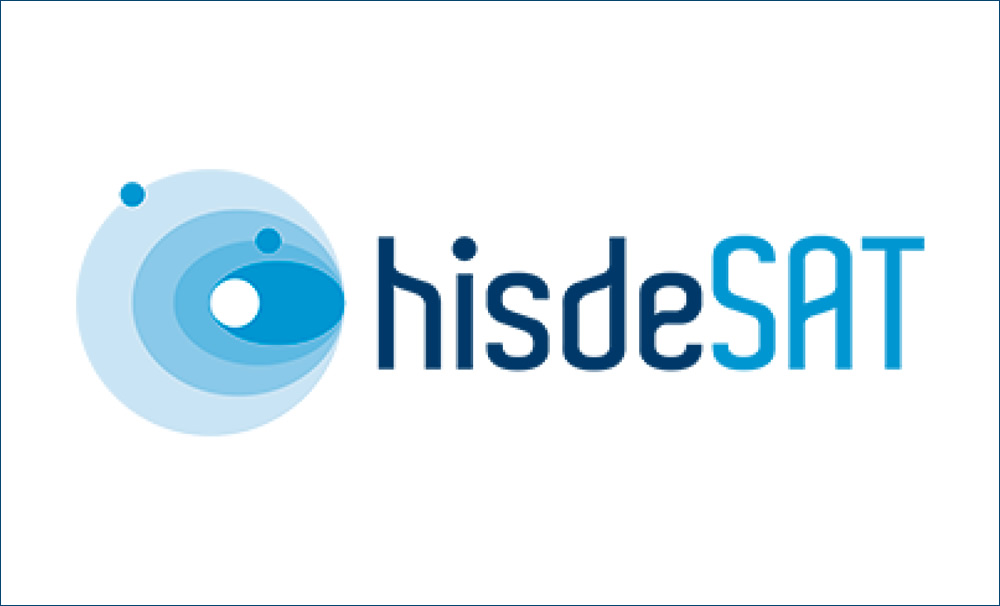 exactEarth Reports Q1 2016 Financial Results
exactEarth Reports Q1 2016 Financial Results
09/03/2016
– Subsequent to quarter-end, exactEarth begins trading on the Toronto Stock Exchange
– Balance sheet strengthened significantly in conjunction with public listing
Cambridge, ON – March 9th, 2016 – exactEarth Ltd., the leading provider of Satellite AIS data services (Joint-venture of Hisdesat and COMDEV) announces its financial results for the three months ended January 31, 2016. All amounts are stated in Canadian dollars unless otherwise noted.
Summary of Results
Three months ended

In thousands of dollars, except % figures

January 31, 2016

January 30, 2015

% Change

Total revenue

$

6,380

$

5,418

17.8%

Subscription services revenue*

$

5,382

$

5,055

6.5%

Gross margin

58.8%

52.3%

n/a

Net income

$

(1,001)

$

(954)

4.9%

Adjusted EBITDA*

$

1,456

$

866

68.1%
"The demand drivers for S-AIS and other maritime information applications remain firmly in place. As our product offerings expand, we are growing our addressable market and long-term revenue growth potential. We continue to progress on our growth plan to capitalize on these new and emerging market opportunities," said Peter Mabson, CEO of exactEarth. "Q1 results were in-line with our expectations as we delivered both revenue and adjusted EBITDA growth. With more than $21.0 million in cash today, we have a solid balance sheet to support our growth initiatives. We are confident that the investments we are making today in our data services and analytics capabilities, will set the foundation to drive compelling long-term growth rates for the business."
Financial Review
Total revenue was $6.4 million for the three months ended January 31, 2016 ("Q1 F2016"), an increase of 17.8% compared to $5.4million for the same period last year. The increase in revenue is primarily a result of the growing number of subscription-based revenue customers and greater sales of the Company's expanded product offerings.
Subscription services revenue was $5.4 million for Q1 F2016, an increase of 6.5% compared to $5.1 million for the same period last year. Subscription services revenue represented 84% of total revenue in Q1 F2016 compared to 93% in Q1 F2015. Subscription services revenue from commercial customers in Q1 F2016 rose 33% compared to Q1 F2015.
Data Products revenue was $0.3 million for Q1 F2016, compared to $0.05 million for the same period last year.
Other Products & Services contributed $0.7 million of revenue for Q1 F2016 compared to $0.3 million for the same period last year. This revenue tends to be unpredictable as it is generated from on-demand customer requests.
Gross profit was $3.8 million and gross margin was 58.8% for Q1 F2016 compared to gross profit of $2.8 million and gross margin of 52.3% for the same period last year. The increase reflects the growing customer base, offset in part by the increased operational costs of the Company's expanded, and largely completed, satellite constellation and ground station network.
Total operating expenses were $3.8 million for Q1 F2016 compared to $3.3 million from the same period last year. The majority of the increase was attributable to selling, general and administrative expenses ("SG&A") which grew by $0.4 million to $1.94 million. The increase in SG&A expense reflects the volume of new subscriptions and the Company's investment in sales and marketing activity as it executes on its strategic plan.
Adjusted EBITDA was $1.5 million for Q1 F2016, an increase of 68% compared to $0.9 million the same period last year. (Adjusted EBITDA is a non-IFRS measure, which is defined below.)
Net loss was $1.0 million for Q1 F2016 compared to a net loss of $0.95 million for the same period last year. The Company's revenue increase was greater than the increase in its operating expenses, however, net loss increased due to foreign exchange loss, which grew to $0.68 million in Q1 F2016 compared to $0.15 million in Q1 F2015. Foreign exchange gains or losses arise from the translation of foreign denominated balances on the Company's financial statements and are impacted by global currency fluctuations, not operations.
The Company used $0.4 million of cash from operating activities in Q1 F2016 compared with cash used in operations of $1.5 million in the same period last year. exactEarth ended the period with $1.7 million in cash, compared with $2.4 million at October 31, 2015.
The Company's balance sheet strengthened subsequent to quarter-end, when the spinout of exactEarth from COM DEV International was completed. More details on the Spinout Transaction are provided below. A pro forma balance sheet showing exactEarth's improved financial condition post-closing of the Spinout Transaction is also included below.
Subsequent to quarter-end: Spinout Transaction
exactEarth's previous majority shareholder, COM DEV, completed a Spinout Transaction under which COM DEV distributed its shareholdings in exactEarth to its own shareholders and exactEarth became a publicly traded company. exactEarth shares started trading on the Toronto Stock Exchange ("TSX") on February 9, 2016 under the symbol XCT.
Following the completion of the Spinout Transaction, the Company has 21,605,506 shares outstanding.
Selected Items from the Pro Forma Consolidated Statement of Financial Position
Immediately prior to the completion of the Spinout Transaction, exactEarth's existing shareholders converted all of exactEarth's shareholder debt to equity, and invested an additional $20.0 million of cash in equity. As a result, exactEarth's balance sheet has been significantly strengthened. The following is a pro forma view of the Company's balance sheet, assuming the Spinout Transaction had closed on January 31, 2016.
Pro forma as of
January 31, 2016
(unaudited)

Current assets

Cash

21,676

Other Current Assets

7,120

Total current assets

28,796

Property, plant and equipment

48,484

Intangible assets

26,622

Total assets

103,902

Total current liabilities

11,345

Total Long Term Liabilities

1,444

Total liabilities

12,789

Share capital

124,156

All Other Shareholders' Equity Items

(33,043)

Total shareholders' equity

91,113

Total liabilities and equity

103,902
About exactEarth Ltd.
exactEarth is a leading provider of global maritime vessel data for ship tracking and maritime situational awareness solutions. Since its establishment in 2009, exactEarth has pioneered a powerful new method of maritime surveillance called Satellite-AIS ("S-AIS") and has delivered to its clients a view of maritime behaviours across all regions of the world's oceans unrestricted by terrestrial limitations. exactEarth has deployed an operational data processing supply chain involving a constellation of satellites, receiving ground stations, patented decoding algorithms and advanced "big data" processing and distribution facilities. This ground-breaking system provides a comprehensive picture of the location of AIS equipped maritime vessels throughout the world and allows exactEarth to deliver data and information services characterized by high performance, reliability, security and simplicity to large international markets. For more information, visit exactearth.com.
About UniSA Ventures Pty Ltd
UniSA Ventures Pty Ltd is the technology commercialisation company for the University of South Australia. Its core role is to identify commercially valuable opportunities from research projects undertaken at the University. Commercially valuable research is traditionally defined in terms of the Intellectual Property (IP) base, which predominantly takes the form of patents. UniSA Ventures secures IP protection and subsequently works with inventors to identify appropriate commercial partners to take on the IP by way of license or assignment and further develop the innovation with the aim of delivering new products and services to market. In some instances a new spinout company may be formed with rights to develop and commercialise the IP assets. In this scenario, UniSA Ventures would normally support the new venture with seed capital and corporate governance resources.
Dave Mason, Investor Relations, Tel: +1 416-985-3647, investors@exactearth.com
About Hisdesat
Hisdesat was founded in 2001 as operator of government services by satellite to act primarily in the areas of defense, security, intelligence and foreign affairs. Since 2005, the company provides secure satellite communications to government agencies of different countries and is currently developing new satellites in two areas: Earth Observation and Information of the worldwide maritime traffic by satellite (AIS). More information: www.hisdesat.es
For further information:
Araceli Serrano
PR Communications Manager
Tel: +34 91 4490149