exactEarth announces successful launch of EV-1 satellite with Advanced AIS detection payload
22/07/2012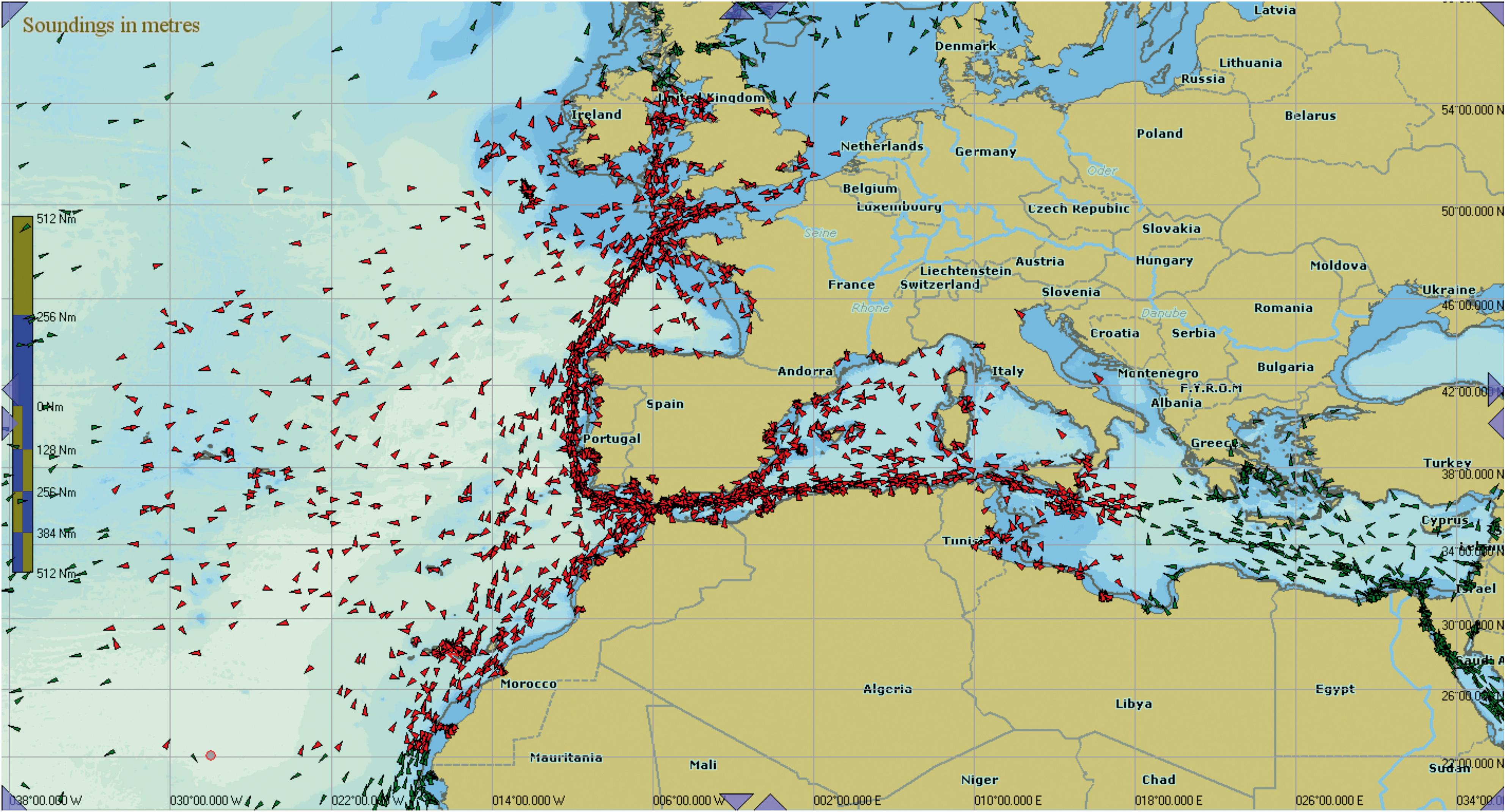 exactEarth announces successful launch of EV-1 satellite with Advanced AIS detection payload
exactEarth announces successful launch of EV-1 satellite with Advanced AIS detection payload
22/07/2012
Cambridge, ON (Canada) – July 22, 2012 – exactEarth Ltd., a leading provider of satellite AIS data services, announced the successful launch of the exactView 1 (EV-1) satellite aboard a Soyuz launch vehicle. EV-1 is carrying an advanced 2nd generation AIS detection payload which is expected to significantly enhance vessel detection and tracking performance especially in areas of denser shipping traffic. The satellite and payload will be commissioned over the next three months after which the satellite will be put into operational service. EV-1 will utilize high-speed S-band and C-band communications to frequently downlink information to ground stations in Svalbard, Norway, Guildford, UK and several other locations around the world.
The polar-orbiting spacecraft was built under contract for exactEarth and is the fifth deployed satellite in the exactView vessel monitoring satellite constellation. COM DEV Canada acted as prime contractor and COM DEV Europe (UK) supplied the advanced AIS transceiver payload system for this mission. The planned exactEarth satellite constellation will consist of six polar orbiting satellites designed to provide an hourly update of global vessel positions.
"Today´s launch marks another important step in the ongoing expansion of our global vessel monitoring service," said Peter Mabson, President of exactEarth. "This launch helps ensure that exactEarth will continue to provide the world's most comprehensive and high performance satellite-based AIS service for years to come."
About exactEarth Ltd.
exactEarth, based in Cambridge, Ontario, is a data services company providing the most advanced information on global maritime traffic available today. Our premium service, exactAIS®, delivers an unrivalled view of the recognized maritime picture at a global scale. Offering fully secure data in a variety of industry standard formats and delivery methods, exactEarth's data provides real value for a wide range of operational maritime applications delivering operational efficiencies, enhancing security, safeguarding the environment, and assisting in saving lives. exactEarth is jointly owned by COM DEV International Ltd (TSX: CDV) and HISDESAT Servicios Estratégicos S.A. For more information, visit our website at www.exactearth.com.
About Hisdesat
Hisdesat was founded in 2001 as operator of government services by satellite to act primarily in the areas of defense, security, intelligence and foreign affairs. Since 2005, the company provides secure satellite communications to government agencies of different countries and is currently developing new satellites in two areas: Earth Observation and Information of the worldwide maritime traffic by satellite (AIS). More information: www.hisdesat.es